Simple, Easy, & Affordable Web Design Solutions
Welcome to Agustin Web Design, the newest web design company on the block! Our mission is to help businesses sell online with ease, by creating streamlined procedures that ensure all inventory is in sync from their POS to online inventory. We understand that running a business can be challenging, especially in today's digital world, which is why we strive to make our services affordable for all. In fact, we are so committed to helping businesses succeed that we are close to being a non-profit organization. Our passion for e-commerce started with our flagship website, www.KingFandom.com, which has been successful in implementing these procedures. Now, we want to share our expertise and help businesses of all sizes achieve their online sales goals. Thank you for considering Agustin Web Design for your web design needs!
Our Mission Statement
Our mission at Agustin Web Design is to empower businesses that have struggled to become online and regain their competitiveness in the digital marketplace. We believe that every business deserves a chance to thrive in today's online world, regardless of their size or industry. Our team is dedicated to creating customized websites that showcase your unique brand and help you connect with your customers in meaningful ways. We strive to make the online experience seamless and accessible for all businesses, so that they can achieve their goals and reach their full potential.
As a certified Shopify Partner, Agustin Web Design offers the latest features and integrations from Shopify. Our team has completed numerous Shopify courses to ensure we provide the best possible service. Our Shopify certifications are available for you to view. Contact us today to learn more about creating an online store that meets your unique needs!
Certifications
Our Committment
At Agustin Web Design, we're dedicated to providing long-lasting support to all of our valued customers. As a part of our family, you can count on us to be here for all of your business needs. While we carefully select the inquiries we pursue, rest assured that we'll go above and beyond for the clients we serve. Our commitment is to ensure your success.
Upgrade Your Existing Website
Our team of experts is equipped to streamline your big data import process for a seamless upgrade to your website. We don't just transfer your data - we also ensure its relevance and accuracy. With us, you can count on easy access to the information critical to your business success. Let us put our skills to work for you.
Multichannel Selling
Google

Google is a powerful search engine that can help businesses reach new customers and drive more traffic to their website. However, with so many businesses competing for attention on Google, it can be difficult to stand out. Multichannel selling can help you diversify your traffic sources and reach customers who may not have found you through Google alone. By syncing your inventory across all channels, you can provide a seamless customer experience that builds trust and loyalty, ultimately leading to more sales and revenue.

Amazon

Selling on Amazon has become a popular option for businesses of all sizes, thanks to its massive customer base and easy-to-use platform. However, relying solely on Amazon can limit your growth potential. By leveraging multichannel selling, you can expand your reach and tap into new markets. Plus, with the right tools and strategies, you can streamline your operations and keep your inventory in sync across all channels, including Amazon. This can help you minimize errors, reduce overselling, and increase customer satisfaction, ultimately leading to more sales and revenue.

eBay

eBay is another popular online marketplace that businesses can leverage for multichannel selling. By selling on eBay in addition to other channels, you can reach a wider audience and tap into a loyal customer base that trusts the eBay brand. Plus, with the right tools and strategies, you can keep your inventory in sync across all channels, including eBay, to minimize errors and reduce overselling. This can help you increase your sales and revenue while also building your brand and reputation.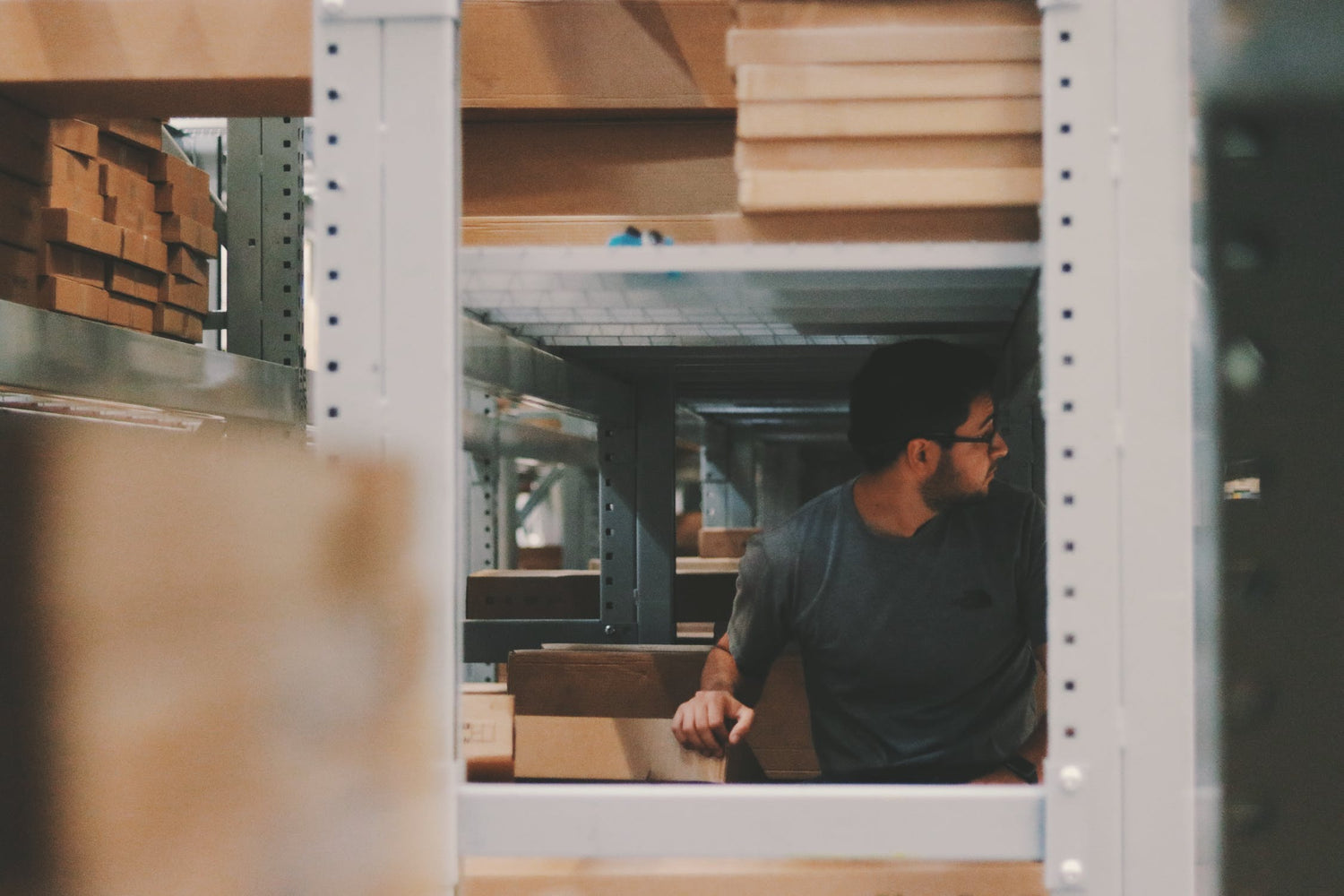 E-Commerce Inventory Control
Simplify your multi-channel sales with a comprehensive inventory management system. No more juggling multiple platforms and worrying about inventory control. With our solution, you can easily manage your stock levels across Shopify, eBay, and Amazon from one centralized location. Streamline your order tracking and keep your business running smoothly.
Product Visibility
Expand your sales reach and boost revenue with the power of e-commerce. Make it easier for consumers to find what they're looking for and watch your sales grow. Take your business online and reach a wider audience with our platform.
Social Media Marketing
Instagram

-Business Account Setup
-Graphic Design
-Automatic Stories and Posts
-Paid Ads
-Instagram Professional Analytics
-Content Strategy
-Engagement Strategies
-Community Management
Facebook

-Business Account Setup
-Graphic Design
-Automatic Stories and Posts
-Paid Ads
-Facebook Professional Analytics
-Content Strategy
-Engagement Strategies
-Community Management
We Understand
KingFandom.com

Join the success of KingFandom.com, our flagship company, by leveraging the expertise and solutions we have to offer. With a proven track record as a multi-million dollar store, we're eager to share our knowledge and experience with other businesses like yours. Request a free tour and consultation today by visiting our contact page - we look forward to the opportunity to support your growth.

View Flagship

How to Proceed

We understand that making a financial commitment like this is difficult, but we will try our absolute best to implement the necessary processes and programs to help your company succeed. That is why we are not accepting all inquiries. We will only be accepting companies that we know we can help after a detailed free consultation.

The Process to Make Your Website